Hello Friends and Neighbors: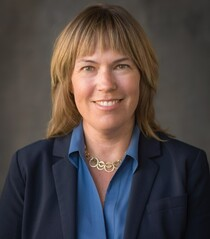 I am proud of our new County Manager Jen Pokorski, who officially began her role this month. She hit the ground running! Jen has been with Maricopa County since 2005 and was most recently serving as an Assistant County Manager. Prior to that, Jen served as director of Planning and Development and director of the Ombudsman's Office. 
The Maricopa County Manager is responsible for more than 40 county departments and works to implement the vision of the elected Board of Supervisors, which includes being responsible and efficient with county tax dollars, creating safe and healthy communities, and improving quality of life for all residents through county programs and services. The county manager reports directly to the Board of Supervisors.
Congratulations, Jen! I look forward to working with you!  
District Highlights
Mesa: Hawes Trail Alliance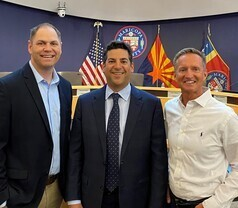 I invited Ryan Smith and Michael Norberg of the Hawes Trail Alliance to deliver the prayer and lead the Pledge of Allegiance at the March 29th County Board Meeting. The Hawes Trail Alliance is a non-profit organization that was formed to help maintain, enhance, and expand the Hawes Trail System in Northeast Mesa to be enjoyed by bikers, hikers, and all outdoor enthusiasts. The organization and its volunteers have donated thousands of hours to plan, design, and build approved sustainable trails for all skill levels and outdoor activities. Ryan, Michael, and their colleagues represent what's good about the East Valley and Maricopa County!  
Cave Creek: Spur Cross Ranch Conservation Area Ribbon Cutting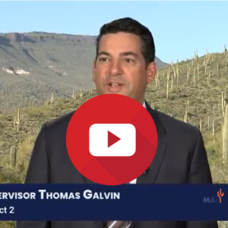 The Town of Cave Creek, Maricopa County, and the State of Arizona came together in 2001 to create the 2,154-acre Spur Cross Ranch Conservation Area. The land was designated as a limited-use public recreation area with the goal to connect people with nature and to work collectively to protect the land so it remains pristine Sonoran Desert for future generations.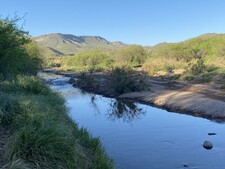 Cave Creek and Maricopa County were just recently able to purchase an additional 30 acres to further protect the area from encroaching development. Some of the unique highlights of this preserved area are that the property contains one of the last remaining year-round spring-fed streams in Cave Creek. Remnants of early mining and ranching, from which the park gets its name, are still in the conservation area. The area is also home to 80 species of birds, abundant plant life, and animals such as javelina, mule deer, and coyotes.
PLEASE WATCH THIS VIDEO TO LEARN MORE!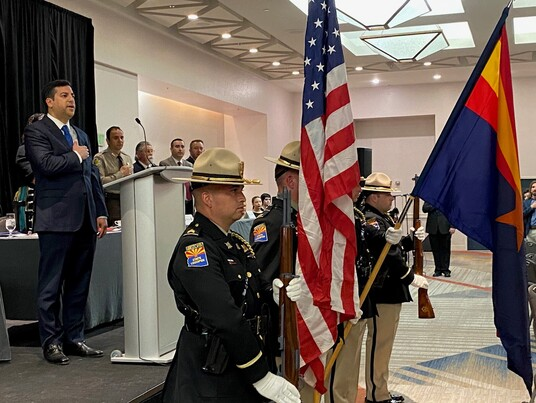 Governor's Annual Prayer Breakfast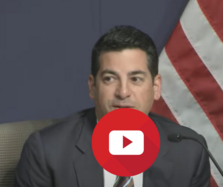 I was honored to be asked by the Arizona Governor's Prayer Breakfast Committee to lead the Pledge of Allegiance at this year's event. The Arizona Governor's Prayer Breakfast is held in April each year for a special time of fellowship and prayer for our City, State, and Nation.
Congratulations, City of Mesa!
The City of Mesa is among 20 finalists in the competition to receive the 2023 All-America City Award. The finalists are being recognized for their work to improve the health and well-being of young people and, by extension, all residents. An important focus of the All-America City Award is to highlight communities that authentically involve and welcome youth in this work.
"It's great to see the City of Mesa acknowledged by the National Civic League as a finalist for the All-America City award," said Mayor John Giles. "I'm proud of the impactful programs and community collaborations that engage our young people and help ensure Mesa is welcoming and inclusive."