By Rose Law Group Reporter
(PARADISE VALLEY, Ariz.) –Russ Lyon Sotheby's International Realty is best known for connecting the most discriminating of buyers for the Valley's most luxurious homes to the most sophisticated of sellers and this June Arizona's leading luxury brokerage is proud to partner with Concierge Auctions as one of the Valley's most notable and luxurious properties goes up for sale.
Enter the extraordinary estate at 8100 N 68th St. in Paradise Valley, Arizona. Listed by Luxury Agent Frank Aazami of Russ Lyon Sotheby's International Realty for $20,000,000, the one-of-a-kind property is inspired by J. Paul Getty's Roman 17th-century villa La Posta Vecchia. Conveniently situated in the exclusive Camelback Country Club Estates neighborhood, the property spans an expansive 2.12 acres and has an utterly extravagant 17,912-square-feet of floor space with five bedrooms, seven full bathrooms and one-half bathroom inside.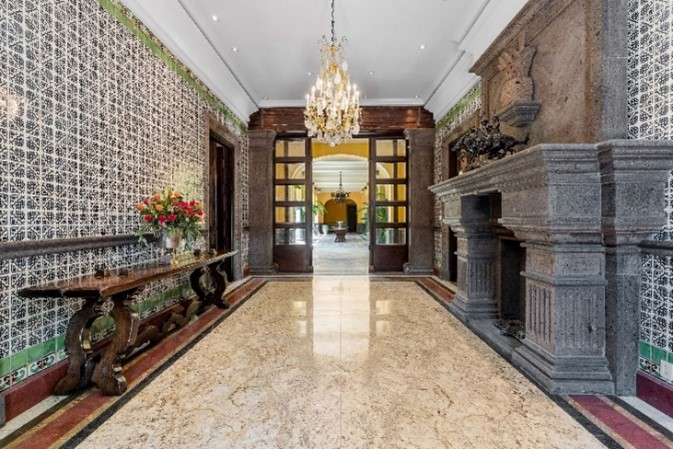 "10 years in the making, Casa Oso Negro—a true masterpiece of architecture with unparalleled Roman-inspired craftsmanship—was designed and formally used as a family office destination and was then repurposed as a private hideaway/personal resort," stated Aazami. "I am thrilled to once again be working with Sotheby's Concierge Auctions to find the next owner of this one-of-a-kind property."
This will be Aazami's second time selling the property. With yearly sales volumes exceeding $300+ million, Aazami has earned a long-standing reputation of selling Arizona's finest properties.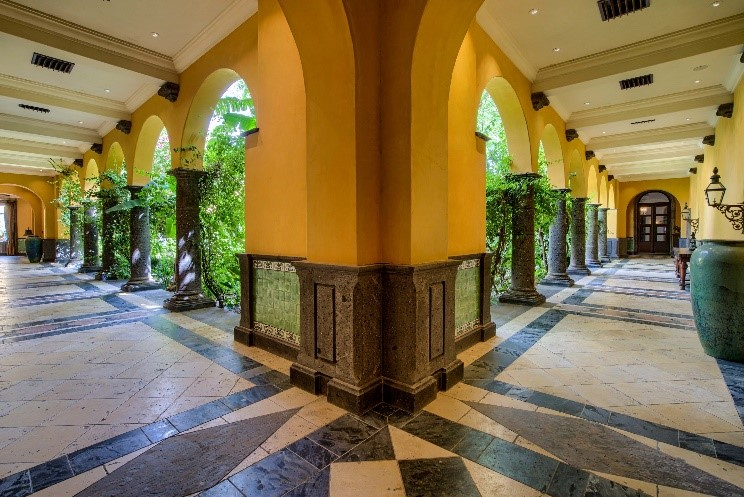 Bidding opens for this exclusive property on June 7th at 4 PM EDT. Register to bid and learn more about the process on Sotheby's Concierge Auctions website. Online bidding will continue for the next week, with bidding set to culminate on June 14th in person at Sotheby's in New York. Bidding will also be available via Sotheby's Concierge Auctions' online marketplace, conciergeauctions.com, allowing buyers to bid digitally from anywhere in the world. The reserve price for this property at auction is $12,000,000. Casa Oso Negro is available for showings Saturday and Sunday from 12-2 PM PST, by appointment, in person or virtually.
A look around this masterpiece demonstrates artful living and extravagant entertainment options awaiting you on the grandest scale. The estate's private architecture winds around two interior courtyards in the height of stately Mediterranean luxury. Enjoy the magnificent hand-tiled pool or relax to the dulcet sounds of the fountain or the quiet of the garden courtyard. The courtyards are bracketed by arched loggia, providing an elegant surrounding for your alfresco dining, cooking, and living.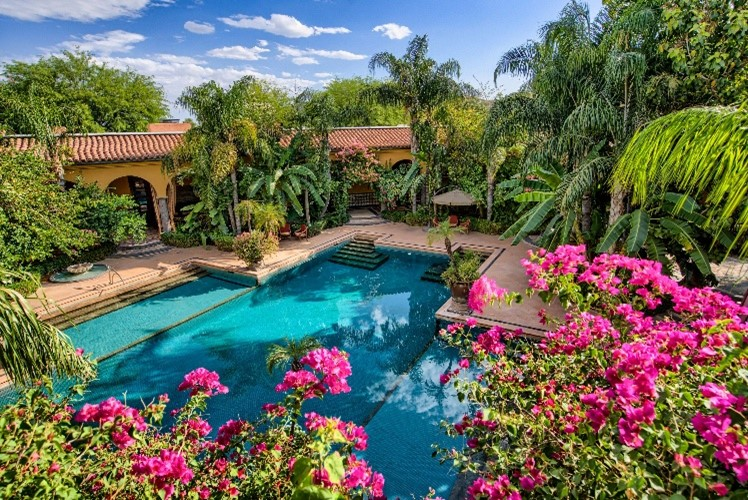 The courtyards are only a part of the story, however; the interior is truly a living work of art. It exemplifies unparalleled craftsmanship, from the library millwork to the coffered ceilings to the bookend marble floors, with elegant surprises at every turn. The chef's kitchen merges beauty and function, with a long list of pragmatic luxuries ending with a serene primary sanctuary containing an ensuite bath worthy of a spa. Casa Oso Negro works just as well as a private compound as it does a corporate hideaway resort.
Of the many incredible properties that Russ Lyon Sotheby's International Realty represents, Casa Oso Negro is amongst the most opulent in its storied history in Arizona. Now you have the truly unique opportunity to participate in the process as this wonderful estate finds its new owner.